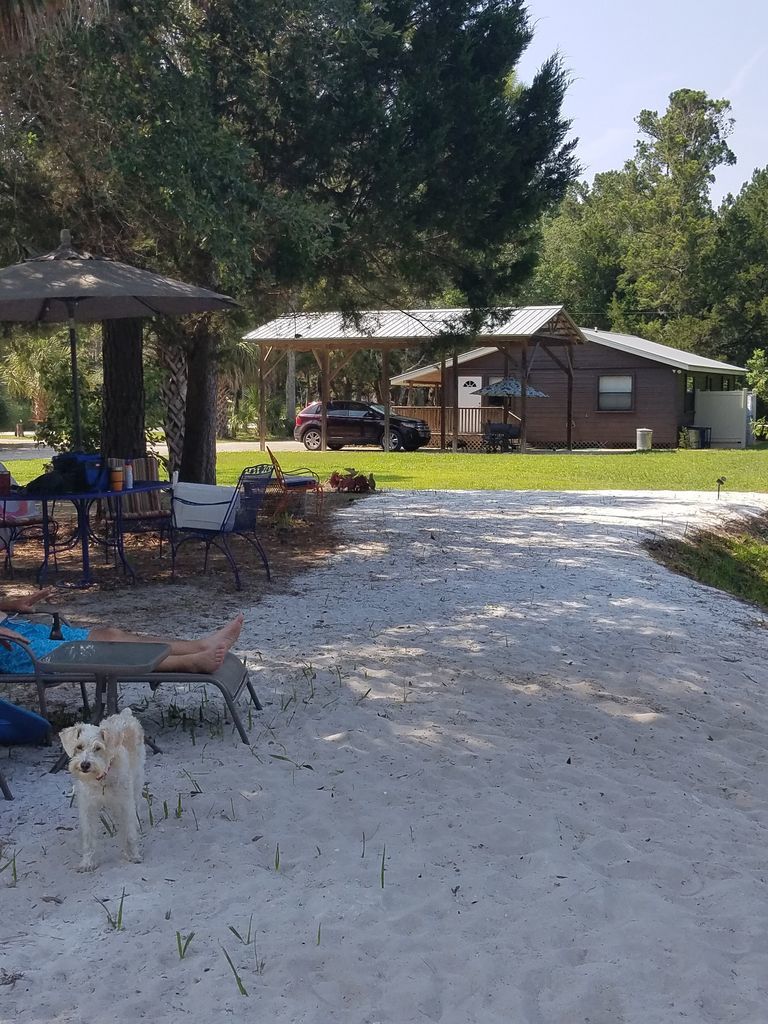 Steinhatchee Country Club at the lake Retreat of Steinhatchee
Address: 16 4th Street Northeast
Social distance in style at the best Steinhatchee rentals for scalloping! Steinhatchee Country Club is regarded as one of the very best places to rent in Steinhatchee FL. This gorgeous property has a platinum Premier designation for having the best 5-star ratings on VRBO.
The Country Club is a 1.2 acre property on a spring-fed lake that is at the top of the list for meticulously maintained Steinhatchee rentals by owner. The private lake is Steinhatchee's finest and is fully stocked with several species of fish. Water is clean and clear with a private beach with picnic table, chairs, RV/ camper hookup, working Chandelier, kayaks, paddle boats for guest use and a lot of fun!
The Country Club is often regarded by guests as Steinhatchee, FL rentals "Hidden Gem". Come and see why everyone says the best cabin rentals in Steinhatchee, FL are the Country Club and the Cabin at the Lake Retreat of Steinhatchee.
The rentals can also be viewed on VRBO (see the reviews!) and Airbnb Steinhatchee, FL. We are Steinhatchee rentals- pet friendly as long as the pet is trained and friendly. Please register your furry friend along with your guests.
The beautifully decorated two bedroom one bath has mostly new furniture and beautiful artwork. This home which sleeps up to eight features outside shower, two Queens, bunk bed, sofa and queen blow-up mattress. Wi-Fi and cable TV as well as everything you need for cooking and serving.
There is an RV hookup available for a small fee if you want to expand the size of your party. Rates range from $200 weekdays in the off season to $395 for scallop season weekends and special events.