Places To Stay In Steinhatchee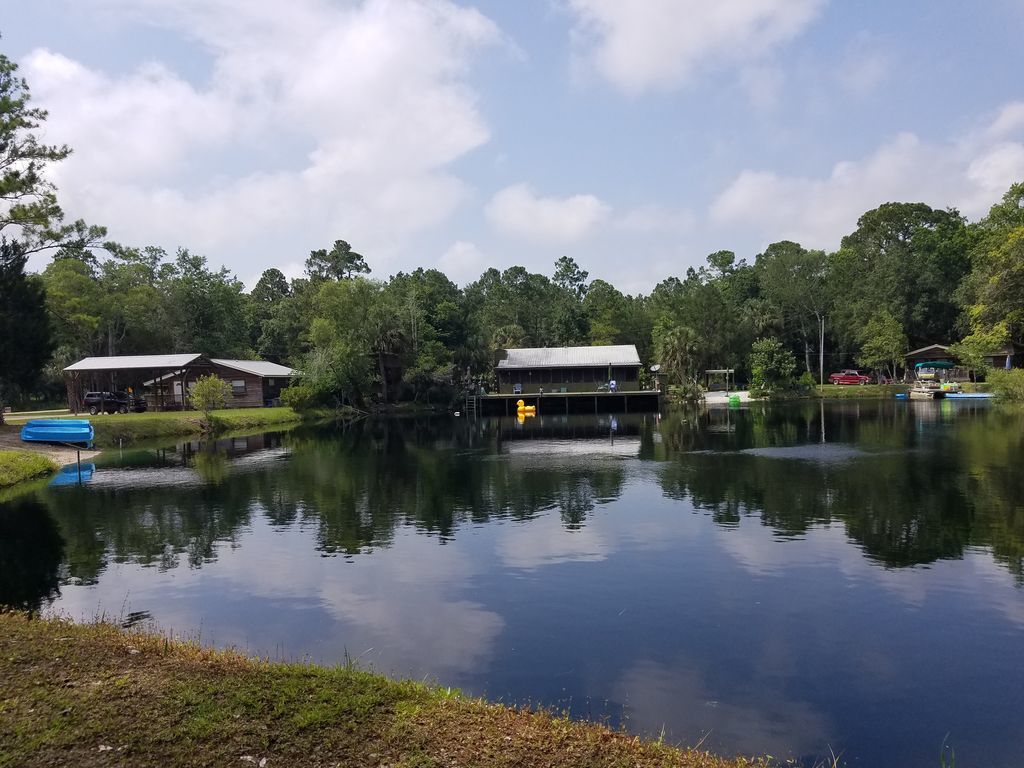 The Lake House at the Lake Retreat of Steinhatchee
404 1st Avenue Northeast
"The #1 property for large groups' Steinhatchee rentals for scalloping!
The Lake House is the Crown Jewel of the private and perfectly located, 5- Star Lake Retreat property. With a detached 2 bedroom Loft called the tree house (kids love it) and the large house, the lake affords up to 15 guests the opportunity to rent one of the best places to stay in Steinhatchee, FL.
The Lake House features a huge screened in deck for parties as well as one outside for Sun and Fun! With the gorgeous private Lake, Beach and beautifully maintained/ landscaped yard with koi pond you will not want to leave.
The enclosed deck make this an excellent Steinhatchee rentals-pet friendly stay for your furry friend (check with owner). Former golf course superintendent owner helps the lake Retreat maintain its status as best Steinhatchee rentals by owner.
The property has all you will need for cooking and serving the finest of meals including your local catch. For smaller groups enjoy renting one of our five-star best of cabin rentals in Steinhatchee, FL.
Memories of a lifetime are made here, book now!
There are more pictures and descriptions available on VRBO and Airbnb Steinhatchee, FL.
This 5 bedroom 3 bathroom property has 6 queen beds, 1 Queen sleeper sofa, one blow up Queen, one full bed and one very comfortable and sleep-able sofa. The rates vary from $350 per night for an off season weekday night and up to $700 a night for weekend special events and weekend scallop season rates

Contact Us
Lake Retreat of Steinhatchee, LLC
404 1st Ave NE, Steinhatchee, Florida, 32359
Call Us: (904) 803-5402
steinhatcheerental.com
Jupiter Skin Sidebar Banner
Contact Us
Lake Retreat of Steinhatchee, LLC
404 1st Ave NE, Steinhatchee, Florida, 32359
Call Us: (904) 803-5402
steinhatcheerental.com